It's 5AM. Here's what I've done this weekend.
Painted, uploaded, tweaked, and reuploaded
The Engineer
.
Downloaded textbooks for this semester to my iPad.
Read the assigned chapters.
Made the final tweaks to Wayward #4, prepped and sent to the printer (it's done, by the way).
Made the cover for the fifth and final issue of Wayward. Here it is: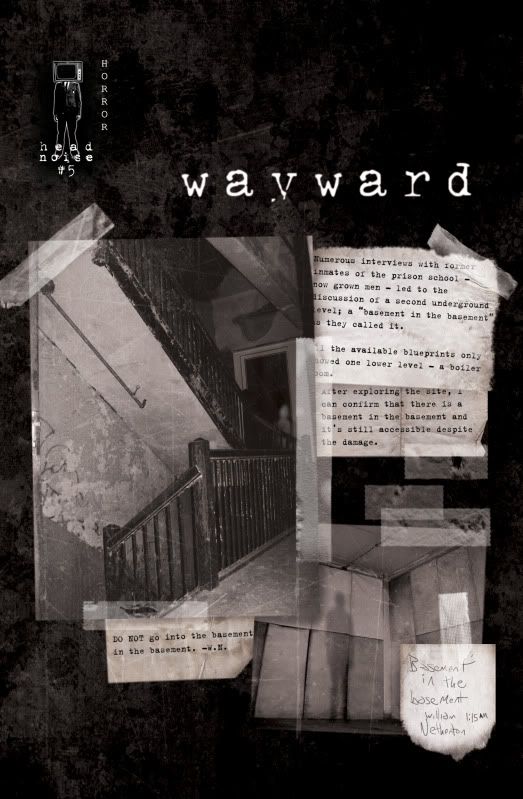 Once again, props to Devo for the initial photography that I've used for these covers. The covers took on something of a side story of their own, where a researcher/investigator of some sort goes back and documents some of the strange activity in the prison school a decade or so after the events depicted in the comic. I'm terrible at making up names, so thanks to William "Brodie" Netherton for the use of his name for the researcher.
I've ordered one proof copy from the printer. I'm not sure when I should receive it, but when I do I'll go over it, make sure everything looks right in print, tweak anything that needs it, and then make the official bulk order. I'll post updates as I receive them.
At this rate, it's looking like it should be available in time for C2E2, but I'm still not comfortable making promises just yet.
-jsb