How's it going? You doing good? Whatever. Here's some shit:
1: The Simon Corporation will be at C2E2 2014
It's in April. I'll be there, looking hideous. I'll bring some stories for you to scream at. Here's a poster:
Maybe it's just my browser, but the internet seems to hate this red.
Go buy your tickets
and come see me. I'll have things for you. Namely...
2: IT LOOKS BACK #3 is done
Drawn, proofed, and ready for the printer. Barring something stupid, there's no reason it shouldn't be available at the show.
Next comes issue 4. Here's the cover: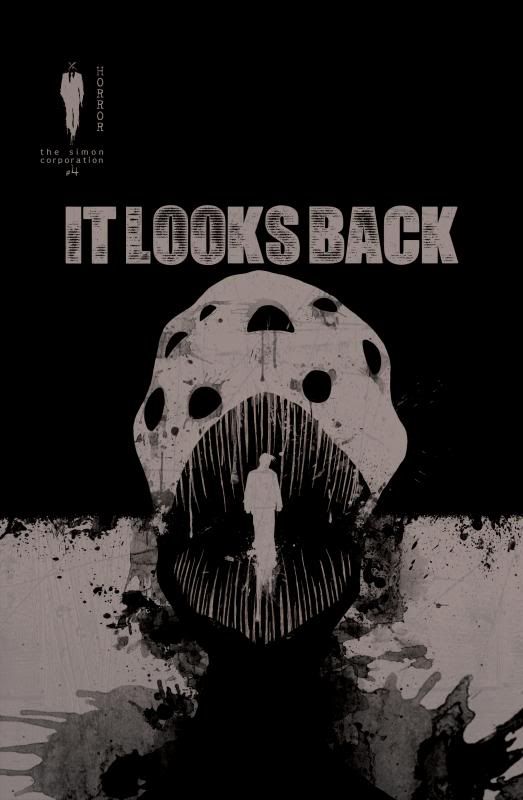 You're gonna wanna scoop this guy up fast when it's done, 'cause you may never see me again. Why? Because...
3: I want to become an Intercessor
As I touched on in my last post, I've watched
Rock 'n' Roll Nightmare
about five million times. I'm hitting the gym and looking for bull steroids. My hair is looking more and more ridiculous every day. I ordered a spiked codpiece from eBay (slightly used) and it should be arriving any day now. Last night I wandered the wintery streets of Chicago wearing only a stroke face and a pair of KISS underoos. I screamed into the cold winter darkness, "DEMONS! I ACCEPT THE CHALLENGE! BUB!"
Gaze into the future. The rock 'n' roll future. With nightmares.
No hellspawn was brave enough to offer the challenge that night. But for an aspiring intercessor, tomorrow is just another rock 'n' roll nightmare.