I'm in a weird state of mind right now. Something like an uneasy calm. The last few months have occupied my mind with school, C2E2 prep, and IT LOOKS BACK #2. Now all three are over or almost completed (and around the same time), and I'm not sure what to do with myself. It's a weird feeling. Whatever, here's some stuff:
FOLLOW THESE PEOPLE AND OBEY THEIR EVERY COMMAND
Here's some cool people from C2E2 that I want to pimp out in no particular order:
-I spoke of
Jon Michael Lennon
in my last post, but in case you didn't read it, here's his link again. Go.
Now
.
-I sat next to
Kyle Anthony
all weekend, making him my single-serving friend of the show. Super awesome guy. I've spoke before about how - while my crew are all awesome - none of them share my compulsion to make images and letters, so it's always cool when I have a chance to talk shop with someone else who actually...shops? Kyle was that guy. Also, if you find yourself in the Iowa area sometime in June, you should check him out at the Des Moines Arts Festival.
-If you've gone to any conventions in the past few years, there's a good chance you've seen
Z.M. Thomas
' work. Just to name a few: Bible 2, Contagion, Abe the Aborted Fetus, Echos of Dawn...dudes kinda prolific. I've seen him at his table at pretty much every convention I've done and I've wanted to stop by, but I'm always stuck at my own table. I finally got to talk to him at C2E2 and he's pretty awesome.
Check him out
if you haven't already.
-
Angel Onofre
's table was positioned across from mine, so I spent the weekend fixated on one of his prints. It was (to describe it in a way that doesn't do it justice) Mega Man X and Zero ran through the Jon Kricfalusi filter. Dude's got a ridiculously fun, unique style to his work.
Observe
.
I WILL BE AT ACEN, BUT I WON'T
Anime Central
is next weekend, and I'll there be helping Bryan and Mary at the
Nakama Toys
booth. I've helped at Nakama booths before at Louisville Arcade Expo and G-Fest, but I suspect this will be quite different. To prepare, I've been watching the Battle of Helm's Deep scene from LOTR over and over in a loop.
This, but with more cat ears.
For more information, hop on over to the
Nakama Toys site
.
I WILL BE AT WIZARD WORLD WHATEVER CHICAGO. FOR REALS
Fourth year in a row.
It's in Chicago
, I'm in Chicago. Might as well, yeah? Here's a poster:
My goal has always been to debut something new at every convention. For Wizard, it'll probably be...
IT LOOKS BACK #2 IS PRETTY MUCH DONE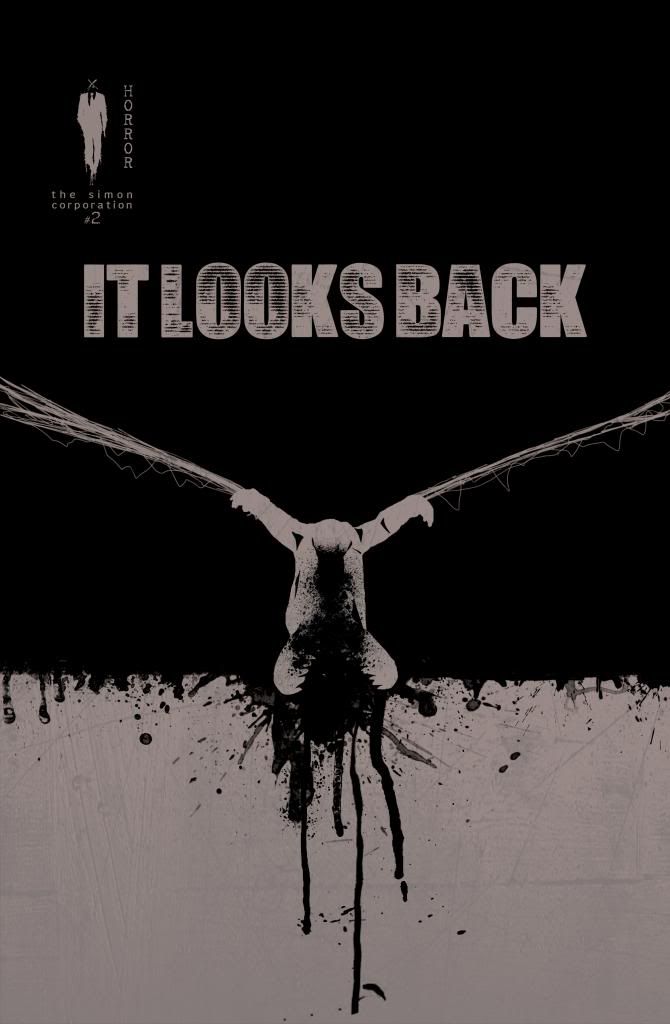 The artwork and lettering is done. The next step is for Nicole to proofread it. Then I'll edit it, and get it off to the printer. I don't consider a book officially done until the physical copy is in my hand, so for now I'm considering it "all but done".
I think that's about it. I have a bunch of mini-projects to get into - errands is probably a better term - but they're all kinda vague right now, so I don't want to get into that yet.
something something. I'm out.
-jsb