So I redesigned the site. If you're reading this, I'm hoping that's kinda apparent. Most of the changes are just aesthetic, but I've tweaked a few things. There's a comics section now, so that's cool. It's pretty much just like the gallery, but with a brief synopsis and page count for each book. Neato, yeah?
The biggest change is the
completely new store
. My web-design skills are pretty basic so I've been looking for something external for the store. Luckily for me, I met the guys behind
Hazarai.com
while I was at New York Comic Con and I've finally got around to getting everything set up through them. I still have a few things to add, but most of my wares are up and available.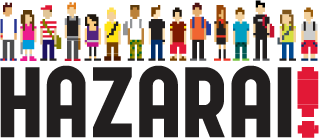 I might have some minor tweaks and adjustments to make in the future, but for now everything's up and seems to work. Enjoy!
-jsb