So both
G-Fest
and
San Diego Comic Con
happened this weekend, and
Nakama Toys
has coverage of both events. While Bryan was away at San Diego, I helped out at the Nakama table at G-Fest. Since it was a Nakama event, I decided to hack into the
Nakama Blog
using super l33t skills and the password and permission Bryan gave me to post the random goings-on.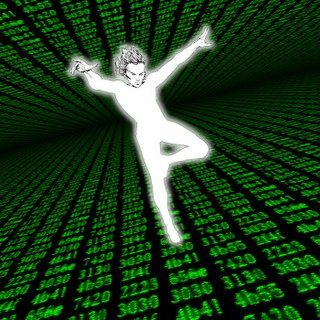 Pictured: Hacking
You can read my terrible written-on-a-phone entries
here
,
here
, and
here
. While you're there, you should check out Bryan's SDCC coverage as well, as it's probably much better composed than my rambling.
In completely unrelated news, I'm currently working on a series of terrifying monster paintings that will scare you to death then make your ghost scream like a little girl. I don't want to post them here until I'm done with the whole set, but if you want you can check out
my Facebook page
, where I've been posting fairly-regular screenshots and updates.
Also
Chicago Comic Con
is in a few short weeks so you should probably start buying piles of tickets.