As the title of this post says, the second
Louisville Arcade Expo
is this weekend and
Nakama Toys
is ready to go. I stopped by Bryan's house the other day and he was all geared up for the show.
Actual photo.
I'll be there as well, helping out at Bryan's table and offering robot-wisdom just like Bishop in
Aliens
. I'll also be selling my Megagirl/Protogirl Pin-up prints as well, so I guess that would be like when Bishop got ripped in half and started bleeding milk.
This is not radically different from the actual artistic process.
I've seen Bryan's stock so I can honestly testify if you're the type of person that likes awesome stuff, then the Nakama Toys booth is the place to be. If you don't like awesome stuff well...I dunno, maybe there's an Office Max nearby?
My homeboy Devo
will also have a table there with his own art. Check him out and throw whatever remaining money you have at his face.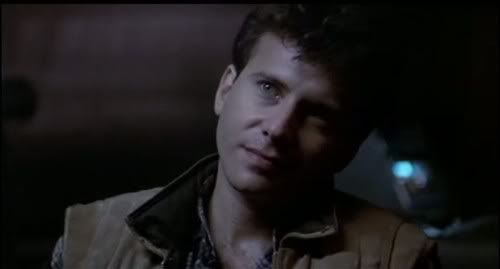 I guess he'd be the Paul Reiser character? This analogy is falling apart.
At this point, you're probably shitting your pants in excitement and thinking, "What else is there to do after I've thrown all my money at these awesome vendors?" Well, that's when you sign up for the Nakama-sponsored
Marvel Vs Capcom 2
Fuck the Knicks 2 Tournament and compete for my one-of-a-kind framed print!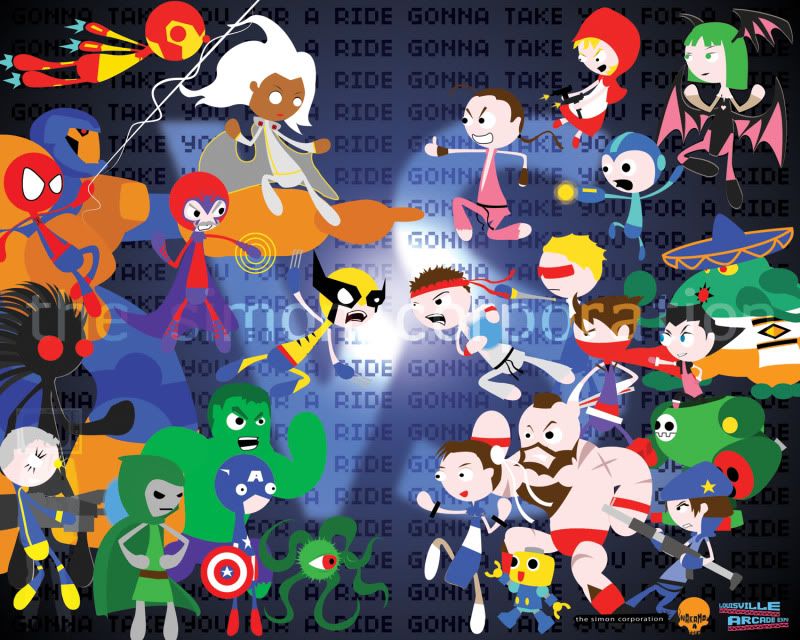 Maybe this would be the facehugger in the analogy?
There will also be tons of other awesome video-game-related stuff to check out and do, but they're not related to Nakama Toys, so I'm not going to get into all that and struggle to equate it to the movie
Aliens
. You can check all that out at the
Louisville Arcade Expo's website
.
But the most important thing to take from this is you need to get your ass to the Nakama Toys booth, say hi, and buy Bryan's awesome and luxurious wares. Because Bryan is awesome and he loves you.
Commerce!
See you there!
-jsb
ALMOST FORGOT! Bryan will be live-tweeting (?) the event, so be sure to follow him
@Nakamatoys
. I guess this would be like when the Predator blew himself up trying to kill Arnold Schwarzenegger, but that's from the wrong movie.