This is happening this weekend. Go to
acen.org
for more info. I'm currently scrambling to get everything finalized - getting prints ready and all that. Fun times. I'm going to post a list of all the items and pricing for the con in a day or so once I knock out all the prep work.
I contacted the powers-that-be for ACen's Artist Alley and asked them what my table number would be, but for reasons I still can't comprehend they NEVER (their caps, not mine) give out table numbers before the con, so I have no idea where I'll be! That makes all kind of sense!
So I can't tell you or show you on a map where I'll be, because I have no idea. I'll be tweeting my table number (if there are table numbers and it's not some kind of free-for-all) the moment I get it, so if you MUST HAVE that info and you're not following
@human1428
on Twitter, you might want to get on that.
OR you can just head to the Artist Alley and look for my giant banner: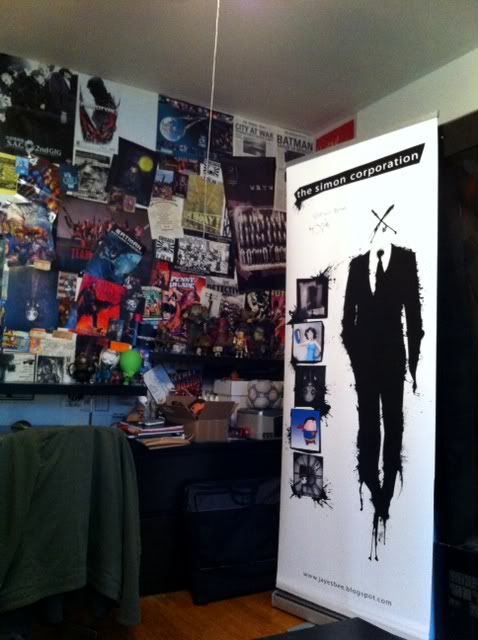 Props to Erik over at
The Copy Room
for the signage. It looks great.
That's about it. I'm heading over to the printers in about an hour to get The Orphans printed. Then I can cross out another item on my to do list.
END POST!