Bryan, my good friend and
constant put-put nemesis
started up a toy blog recently. It's called
Nakama Toys
and it's awesome and
you should check it out
.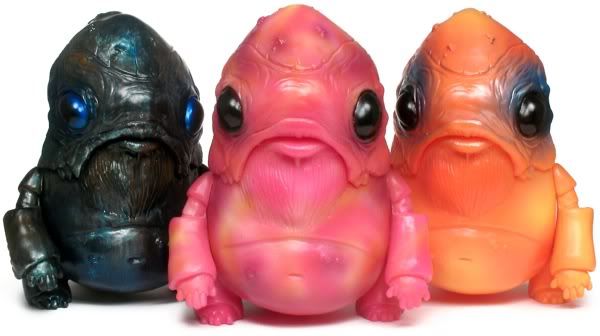 I have one of these. It's green. I must have these three as well.
A couple things about Bryan and Nakama Toys:
Bryan knows his toys.
His collection is, like, mad sick. Yo.
Why the hell did I write that?
He started my interest in vinyl toys.
He updates Nakama just about daily.
If you want more information about that Wolverine/Ryu teaser image I posted, you can get it from Nakama.