That title is horrible, and I've used it twice in a row now. Why the hell would I do that? Anyway, The Orphans are done, I finished the last piece last night. Here's' the entire set:
I like 'em, which is a rare first for me. I'd like to do more eventually, but for now, this set is done.
I was exploring the notion of printing these for sale and since the feedback has been significant, I'm going to do just that.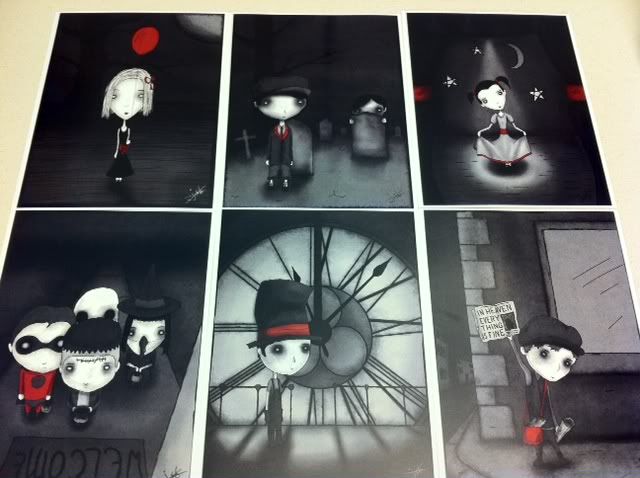 This is a test run of the entire set. I have to clean them up a bit and I need to determine a print size. The ones pictured are 9x11 glossy cardstock, but I'd like to get them up to 11x17.
This was fun. I enjoyed it. A lot. Now back to your damn chubby superheroes.
-danger!